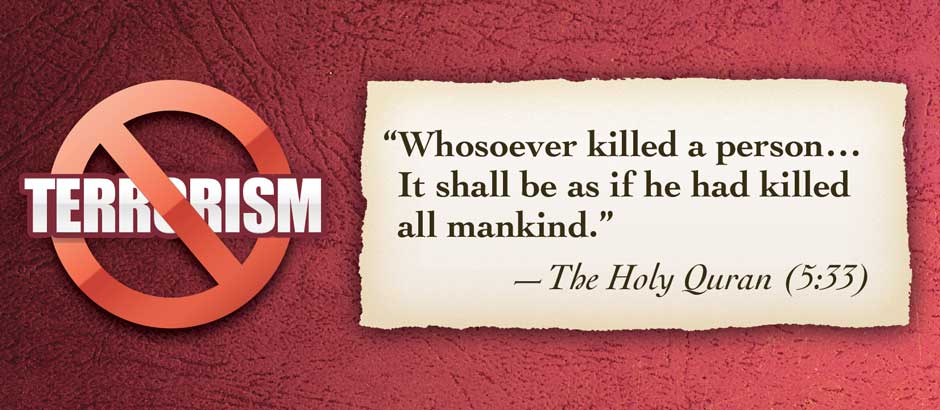 NOT all interpret or acknowledge a fatwa, or religious decree, in a similar way. In a country like Pakistan, where religious and social behaviours work in an almost identical way, individuals and groups tend to accept only those parts of a command or judgement that best suit their ideologies or interests. This fact has been further vindicated by the emergence of varying responses to a recent fatwa against terrorism, issued by prominent religious scholars of the country.
The government and moderate forces welcomed the decree for they believe it is an effective tool in countering religious extremism. It is not difficult to anticipate the response of militant and extremist groups. However, even the religious community appeared divided. Those at the helm of affairs at the Darul Uloom Akora Khattak — a seminary well known for its jihadist credentials as well as a beneficiary of state incentives, including a recent Rs300 million 'counter-extremism' award by the KP government — expressed some serious concerns.
The head of the seminary, Maulana Samiul Haq, declared Muslim rulers puppets of the West who were unable to announce jihad against their masters. Leaders of radical religious groups expressed similar views, based on a notion that the Islamist militants are indeed waging jihad against the West. This is a notable fallacy.
This is not the first fatwa against terrorism, but it is comparatively clear in its tone and expression, and unanimously declares suicide attacks and rebellion against the government legally forbidden (haram). Previous fatwas were ambiguous, their scope deliberately confined to Pakistan. Perhaps what irritates Maulana Samiul Haq is that this fatwa does not specifically exclude Afghanistan, where the Afghan Taliban are killing fellow Muslims.
The ideological challenge posed by extremists is far too complex to be dealt with through fatwas alone.
The fatwa will send a signal to militants that sections of the clergy are ready to discredit their violent agenda. It may also improve the immunity of those sitting on the fence vis-à-vis violent extremist ideologies. However, the ideological challenge posed by the Islamists and violent radicals is far too complex to be dealt with through fatwas alone.
The Islamists' purported agendas construct the mindset of violent radicals. Local socio-political issues act as a catalyst. These violent radicals are a product of our society, where Islamist forces shape our worldview.
The idea of a model Islamic state and system nurtured by Islamist scholars including Hassan al-Banna, Syed Qutab, Taqi al-Din al Nabhani and Maulana Abul A'la Maududi is still shaping the consciousness of urban Muslim middle classes. Islamist parties are struggling to make the notion of an Islamic state viable in challenging environments. The Tunisian Ennahda is the only Islamist party that completely separated the religious agenda from politics and transformed itself into a democratic Muslim party. This is a model of success for Islamist parties across the world.
The takfiri jihadists borrow the conceptual framework of an Islamic state and blend it with the restoration of the Islamic caliphate. They build their ideological, political and even operational paraphernalia on the notion of khurooj (going out or rebellion) against Muslim rulers. They bring their justification from the concept of takfir, ie declaring Muslims rulers transgressors, disbelievers and the companions of infidels. This is contrary to Maulana Samiul Haq's belief that Islamist militants are fighting against foreign oppressors.
The Islamist militants' intellectual paradigm moves around the notion of rebellion against the state and the rejection of those who disagree with them. Here are a few questions that they often put forth:
Citizens of a Muslim state are bound by their social contract, or constitution, to not take up arms against their government. Are there any exceptions?
Should armed resistance against a government be an indispensible last option or is it a standard and required way of change? In the former case, what is the scope of the 'need' that makes the armed revolt indispensible? Is it limited to self-defence only or can it also include other objectives such as the enforcement of Sharia?
Most religious scholars in Pakistan generally believe that it is almost impossible to establish an Islamic system of governance through the democratic system. In this situation, what is the hukm, or legal ruling, in Islam regarding a resort to armed struggle to establish an Islamic system?
If the government of a Muslim country helps non-believers and infidels in acts of aggression against another Muslim country, what is the legal responsibility (for Muslims) in Islam?
If some citizens of a Muslim state consider armed revolt in certain circumstances justified as khurooj, is it necessary for them to declare their support for the group or can they support and help it secretly, without revoking their allegiance to the state? What was the nature of support from Imam Abu Hanifa for those who participated in khurooj during his life?
Deeper in the ideological discourse of Islamist radicals, we encounter ultra-radical thoughts and a range of ideologues who have structured their strategies around these notions. Abu Bakr al Najji's book, The Management of Savagery, serves as a training manual for the militant Islamic State group. Abu Abdullah Muhajjer, another IS and Al Qaeda ideologue, in his manual Introduction to the Jurisprudence of Jihad, opposes the consensus among jurisprudents developed over the centuries and asserts that "killing kuffar [infidels] and fighting them in their homeland is a necessity even if they do not harm Muslims". Mustafa al-Suri, in his lengthy account The Call to a Global Islamic Resistance, advocates for leaderless jihad, which nurtured a generation of lone wolfs. Al Qaeda chief Ayman al-Zawahiri's criticism of Pakistan's Constitution, Dawn and a Flickering Lamp, argues that Muslim countries' social contracts are against the basic principles of Islam.
Few attempts have been made by Muslim scholars to respond to the challenge. A fatwa would be effective only if it emerged from an intellectual exercise, providing answers to the questions posed by extremists and militants in their ideological discourse.
Muhammad Amir Rana is a security analyst. He is the Director of Pak Institute for Peace Studies (PIPS), Islamabad, Pakistan.
https://www.dawn.com/news/1337286/going-beyond-edicts
Related :